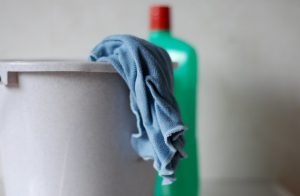 There are a few factors which determine the price of your deep cleaning service. Whether you own a rental and want to prepare cosy environment for the new tenants or you are moving out of such for another one, it is of great importance that you leave a clean place behind and for that you may have to book a professional cleaning service so that the experts can take care of the necessary things.
So when you decide to hire an expert cleaner, next you have to find the best one and also the one whom you can afford to hire.
To find the best price for your deep cleaning service in London, you have to understand what exactly that service provides. Is a carpet cleaning also included or will you have to pay extra for it?

When you decide to book a professional deep cleaning service, please beware of cleaning agencies that provide cheap services because booking such service often leads to a disappointing result.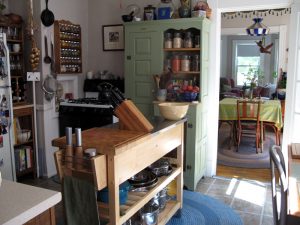 You may find that booking a professional deep cleaning service can be an expensive affair, as most of them charge on hourly basis. Of course, these charges often vary depending on a few factors. Some of the most common of these factors you can find below.
What Affects the Price of Deep Cleaning Service in London?
The Part You Are Cleaning in the Property
Do you need to hire an expert cleaner to tackle the whole property or just a room? In case you need your whole property cleaned it will take much longer than just cleaning the base. Please have in mind that your cleaner will also use more cleaning supplies and hence the price will increase.
Number of Bathrooms
Another factor on the table is the number of bathrooms in your home. Usually, bathrooms are more time-consuming to clean. The more bathrooms, the higher price.
How Often do You Need Deep Cleaning?
Your cleaner's first visit will most likely take time. However, once your home is deep cleaned, the next cleaning sessions will be done in a quicker manner. So, depending on how often you clean, keep in mind that the price of the first visit is higher than the price of next ones.
Do You Have Any Pets?
Unfortunately, pets can be untidy. If you have not cleaned your home soon and your four-legged friends have been running around, chances are that your home will get messier and dirtier.
To have your home looking and feeling clean again, your cleaner will have to run the extra mile for you. Have in mind that if your home is in a poor condition, the price you pay may be much higher than you expect.
The price of your deep cleaning service may vary: from £135 for a Studio Clean, Deep Carpet Clean + Appliances to £385 for a 5 Bed, 2 Bath, Kitchen, Hallway, Living Area, Deep Carpet Clean + Appliances.