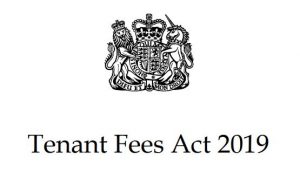 Without a shadow of a doubt, the end of tenancy cleaning can be a stressful experience, for both tenants and landlords.
Surprising or not, tenants leaving a rental in a poor state of cleanliness is a primary reason for deposit deductions.
It is why it is of great importance for tenants to do an end of tenancy clean and leave the property in as good or better condition as stated in the move-in report.
A lot of housing contracts are filled with clauses that state the tenant is obliged to professionally clean the unit before moving out. However, it is his/her decision whether they will do the cleaning themselves or hire a cleaning specialist.

But can a landlord charge tenants for cleaning? According to the Tenant Fees Act 2019 (introduced on the 1st of June 2019), it is illegal for landlords to charge tenants with professional end of tenancy cleaning services.
What is more, if you are a landlord and you charge your tenant with a cleaning fee, you can be penalised with a £5,000-fee (at least). If the tenancy agreement includes such clause that obliges tenants to pay for a professional cleaning service, it is not enforceable.
Even though landlords cannot charge tenants for cleaning services, they can still use the security deposit to cover any costs in order to get the unit back to the condition it was when the tenant moved in.
As we already mentioned, charges for cleaning are some of the most common reasons for deposit deductions and if the tenant fails to provide the same or better condition of the property, landlords often use the deposit to clean the unit which may include booking a professional end of tenancy cleaning service.