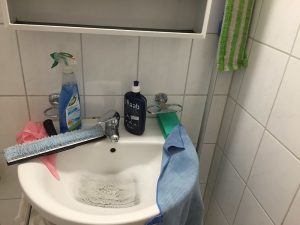 If a tenant has rented a property and is about to move in, the landlord must make sure it is clean and presentable. If the property was rented out before, the previous tenant should have performed a move-out cleaning and hand over the unit in a good condition.
When you move into a new home, you would like it to be clean and healthy, right?

When a tenant moves into a rental, it is most likely to be clean on their first visit. According to most tenancy agreements, tenants have the right to receive a clean and well-maintained property.
However, they must ensure the same or better standard of cleanliness is maintained for the remainder of their tenancy. Tenants are required to look after the unit and keep it clean and hygienic. And yet everybody expects to move into a clean house or flat.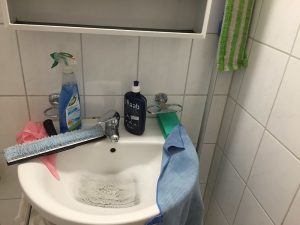 Many people ask whether landlords have to clean before new tenants move in. The truth is that it is tenant's responsibility to clean and maintain the property during their tenancy and leave it in a clean and hygienic condition before moving out.
On the other hand, it is landlord's responsibility to check if the rental is welcoming for the next tenants.
If you are a landlord, you may have been left with a unit in a poor state of cleanliness. In such case, you have the right to use the tenant's security deposit to cover the costs for hiring a professional cleaning service.
Cleanliness is extremely important when trying to rent out a unit. If it is not in a pristine condition, you may find it a bit challenging to find new tenants that will accept the unit.