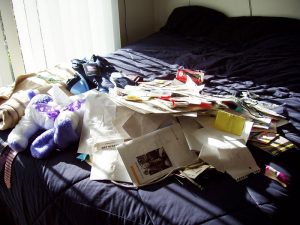 Every tenant has one very important task before vacating the rental – to thoroughly clean the place. If you are into cleaning, then you might have kept the unit clean and tidy throughout your tenancy, but if you are here reading this then you probably have not.
What if we tell you that the move-out cleaning does not have to be a stressful experience? Let us help you do it the right way. The best way to tackle the end of tenancy cleaning is to take on the unit one room at a time.
Use our checklist because this will help you ensure you are not missing out any important areas which could result in you forfeiting your deposit.

Take a look at this checklist:
Kitchen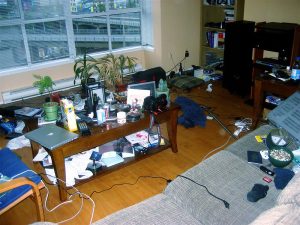 Usually, kitchens see the most mess over the tenancy. Make sure to give all surfaces a good wipe down and remove all stains. You must not forget to clean the sink and taps, making sure that all limescale is gone. Simply soak a cloth in vinegar and secure it around the limescaled area and let it sit for an hour.
Then, you will see how easy it is to eliminate the limescale. You may also have to unclog the sink (simply pick up drain blockers from the supermarket). Once you have done those tasks, give one last wipe down of all surfaces in the kitchen. You need to clean the doors, cupboards and appliances. Then, vacuum and mop the floors.
Bedroom
Your bedroom is one of the most important areas in your rental for the end of tenancy cleaning. Begin with clearing out any rubbish and wipe down all surfaces and cupboards.
You will also have to make sure that you have not forgotten any personal belongings. Make sure to vacuum the floors and use a dust pan and brush to get to those hard-to-reach places.
As a final step, wash the windows. Then, use a fresh-smelling spray to give your bedroom a clean scent. Your landlord will appreciate it!
Bathroom
You need not to worry because deep cleaning your bathroom is not that hard as you think. Start with the toilet. Assort bleach around the bowl and let it sit for 15-20 minutes. Then, use the toilet brush to deep clean the bowl.
Flush any excess remaining and then move onto the sink. Here, you can use the very same procedure as the kitchen. Make sure that all limescale is gone. The bath and shower follows the exact same protocol.
Once you have done all those steps, make sure to get rid of any loose bottles and other items for personal care. Do not forget to throw out the toilet brush you used, too. Wipe down the wall tiles and wash the mirrors. And as a final step, mop the floor.
Living Room
Remove any furniture that is yours and does not belong in the property. Vacuum the floors, dust every surface and do not forget to air the room out by opening the windows.
Leaving the rental in a clean state is not only important to obtaining your deposit but can also result in your landlord giving you a good reference. Make sure to deep clean every room in your rental and do not miss anything out. You can do it! Good luck.