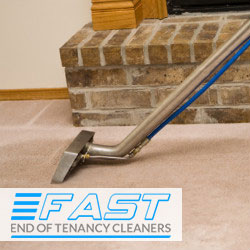 If you don't have your carpet cleaned regularly, it may start to look faded, discoloured and stained. It will certainly loose its charm and fascinating colours, which will be darkened or faded and differ from the original ones. If you want to apply a permanent cleaning of your carpet, use our regular carpet cleaning. It will restore the real colours and state of your favourite carpet. It won't have any marks and stains, and will be thoroughly cleaned from every dust, food and drink spills inside of them.
Our cleaners use highly effective vacuum cleaning and steam cleaning, which restore the carpet from the inside. After we vacuum clean the carpet we do deep steam cleaning. It manages to extract every dirt, dust and food particles from the deepest layer of your carpet. The carpet will look like brand new. It will be entirely refreshed and smelling nice. Our cleaning detergents are in accordance with the fabric of your carpet. Our cleaning procedures differ when we clean finer and rougher carpets and floor coverings made of different materials. We clean in accordance with your manufacturer's recommendations. Your carpet will be saved for longer usage and looking strikingly clean and shiny.
If you choose our carpet cleaning you will save your money and time and have your carpet in its best condition. There isn't a better way to have a quickly done carpet cleaning delivering brilliant results, than using our services. We will effectively restore the original colours of your carpet if we take care of it. Our cleaning procedures are harmless to your carpet and manage to extract the gathered long time ago dirt, deep in its fabric.
If you order our regular cleaning we can visit monthly or whenever you prefer to take care of your carpet. Regular carpet cleaning will make it look like brand new and protect it from contaminating. Our services are fast and effective and can bring back the initial attractiveness it had when you first bought it. Invest in our carpet cleaning and you won't feel sorry about it. You will gain more than you expect if you choose our carpet cleaning.
You can combine it with: